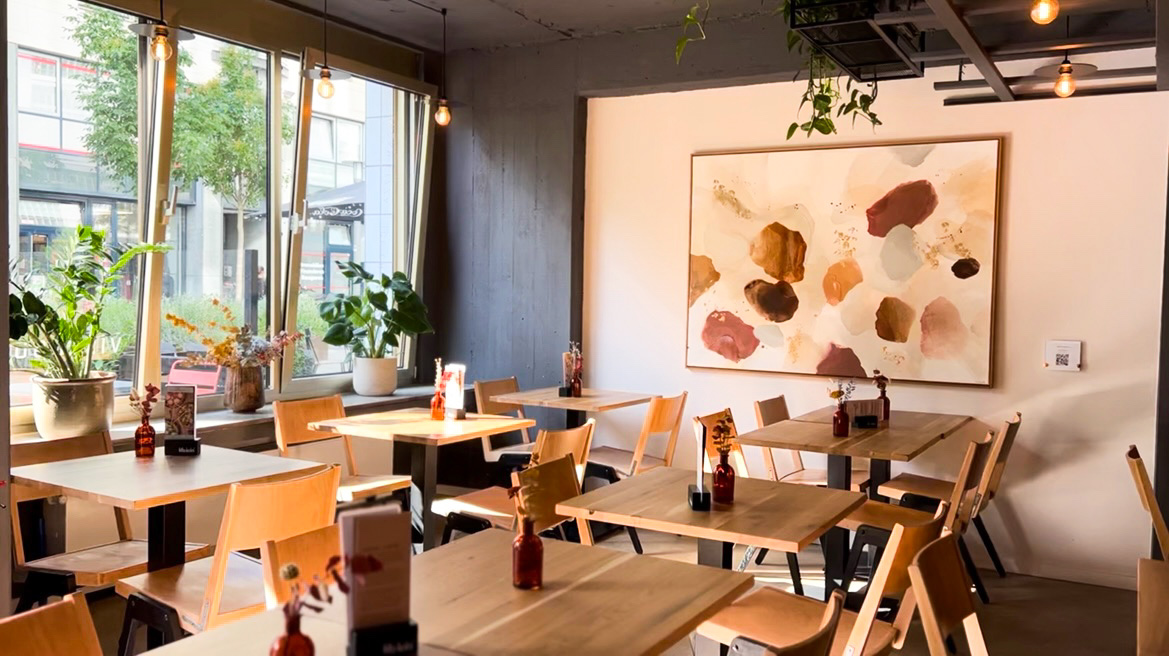 Cologne
1-YEAR ANNIVERSARY FEATURE MENU NOW AVAILABLE
Hours
Monday-Friday
|
12:30pm-10pm
Saturday-Sunday
|
1pm-10pm
Cologne
Located in the heart of Ehrenfeld, we are excited to be a part of the mission to revive the area around the historical 4711 Haus building. Built in the 1950s, the 4711 Haus was the administrative building for the perfume brand 4711-Echt Kölnisch Wasser. It now offers restaurants on the ground floor, and student housing and hotel rooms above . At 130 square meters, this Virtuous Pie location features an open kitchen and an outdoor patio open from spring to fall. Join us soon and enjoy our delicious plant-based pizzas, ice cream and starters, plus a unique menu item exclusive to Cologne!
Getting here
Easily accessible with the number 3, 4 and 5 U-Bahn train lines.
Access to the Barthonia Forum underground parkade off of Venloer Street or Vogelsanger Street.
8-minute walk from the water park, basketball and tennis courts in Grün Gürtel park.